A European Company with local contact persons
With the increase of remote collaboration, the need for additional secure software rose in companies as well as in government and educational institutions. Online whiteboards offer the possibility to conduct creative workshops and interactive meetings virtually. With a modern software solution the online collaboration can enhance the real-time user experience and as a result, increase productivity among employees.
There are many offerings on the market, especially from US. Some of them might be already used by employees without authorization and put the data security at risk. The challenge here is to find a central solution that complies with GDPR and other data security requirements.
Collaboard is a state-of-the-art GDPR compliant software solution for online whiteboards. It belongs to a 40-year-old privately-owned Swiss company called IBV Informatik Beratungs und Vertriebs AG. IBV was a security software specialist for more than two decades and ensured data security e.g. for financial institutions as well as insurance and pharma companies. We have a local team in Germany and Switzerland with a personal contact for you.
With Collaboard you can host your data in the MS Azure Europe or Switzerland cloud. Otherwise, you can self-host your data on-premises or in your cloud. As a fully European company, you don't need to worry about the recent developments concerning Privacy Shield and Schrems II. If you need further information, then please contact us.
More advantages of using Collaboad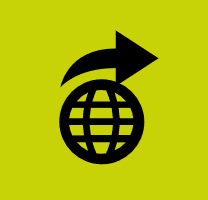 SSO
Integrates with your user directory
Integrate your existing user directories with our SSO SAML and oAuth2 integration.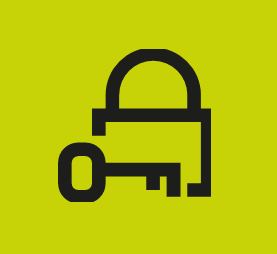 Security
Compliance and encryption assured
All security and compliance requirements including API, database, file system and user security are met. Encryption in transfer with high-grade TLS and multi-layered with 256-bit AES.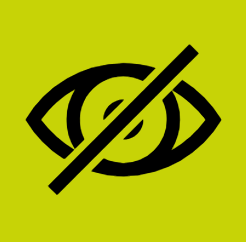 Unobserved
Tracking disabled within the App
Collaboard offers one option where tracking of the user behavior within the app is completely disabled so no user behavior information is transferred.
Data Privacy (GDPR)
The software of Collaboard fulfills all necessary GDPR-requirements. The data center where Collaboard is hosted is ISO270001 and SOC2Typ2 certified.
For customers with very high-security requirements and data privacy regulations, we provide a unique version of Collaboard which is hosted in a Swiss data center.
The data protection team of the technical university of Berlin played a decisive role during the development and ensured the implementation of all GDPR regulations. This means:
All data is processed exclusively in the EU and Switzerland

Tracking features are turned off in Collaboard Swiss version
High-security data hosting and protection
Host your data where you feel that they are secure. Data can be stored in MS Azure Europe (Netherlands), in MS Azure Switzerland, on-premises, or in your cloud.
If you chose to host your data in Collaboard cloud, we can guarantee you that no information will be sent outside of Europe. This was checked and approved by the data protection team of the technical university of Berlin.
Collaboard is a highly secure solution for maximum data protection. The confidentiality and integrity of your files are protected in transit and at rest. We hold on to existing industry standards and encrypt data in transfer with high-grade TLS and multi-layered encryption and at rest with 256-bit AES. Encryption keys are securely stored in separate locations. Dependent on the environment you can bring your own key.
If you need very detailed technical information about how Collaboard addresses all security aspects, then please contact us. We can provide you with an in-depth document.
Self-hosting / On-premise
Collaboard offers you the possibility to host your data where you want. You can run Collaboard on-premises or in your cloud, we are very flexible. You can host your data in the location of your choice:
On-Premises -

Run Collaboard in your own datacenter in any location of your choice using containers.

Microsoft Azure Cloud -

Run Collaboard in the Azure tenant and location of your choice, including

AzureGov

(in the US).

Amazon Web Services -

Run Collaboard in the Amazon Web Service of your choice, including

AmazonGov

(in the US).
As you can see we are offering AzureGov and AmazonGov in the US, e.g. for our aerospace and defense, and public sector customers.
You can find more information about the self-hosting here.
We accompany you in the process and offer you state-of-the-art technology for installation with automated updates and little effort on your side. Contact us to talk about your project in detail.
Most important functions of Collaboard
Collaboard is the GDPR conform software solution hosted in Europe.
Manage your docs
Thanks to Collaboard you can upload different types of documents such as .docx, .pptx, .xlsx and .pdf. Then, you can easily browse them on your online whiteboard, extract singles pages and create separate elements. You have complete control on your project!
Upload Image via Drag and Drop
Take a picture with your camera or search for images on the web and simply drag and drop them on your online whiteboard. With Collaboard you can make your projects more interesting and you can better show your ideas.
Multiuser and real-time collaboration
You can use Collaboard from multiple devices and collaborate in real-time. Easily invite members of your team to collaborate with you. Use images, notes, and digital objects on the online whiteboard to make projects more interesting and attractive.
Digital Transformation of Sticky Notes
To collaborate over the distance you can start working with digital sticky notes and share them in real-time with remote team members on your online whiteboard. You just need to capture your thoughts and put them on sticky notes. Then, you can organize all the notes on professional workflows that will help you and your team to better organize TO DO lists.
Smooth digital Ink
Digital ink and touch technologies have grown fastly and they can now fully replace analog handwriting. Less paper, more trees, and updated files available anytime and anywhere, for all your team. On Collaboard online whiteboard, you can draw using brushes, markers, and pencil simply using one digital pen. We don't make distinctions: we love all kinds of digital pens, from Microsoft to Wacom, SMART, and many more.
Work with text like never before
Format elements on the online whiteboard exactly as you want them to show up and hyperlink text for easy access to external content. Choose between many different fonts and express the best part of your creativity, also during an online meeting. This feature will allow you to immediately catch the attention of the other participants and show them your incredible professionality.
Web
Apple iOS
Android
Windows 10
Digitale Whiteboards