A European Company with local contact persons
With the increase of remote collaboration, the need for additional secure software rose in companies as well as in government and educational institutions. Online whiteboards offer the possibility to conduct creative workshops and interactive meetings virtually. With a modern software solution the online collaboration can enhance the real-time user experience and as a result, increase productivity among employees.
There are many offerings on the market, especially from US. Some of them might be already used by employees without authorization and put the data security at risk. The challenge here is to find, evaluate, and implement a central solution that complies with GDPR and other data security requirements.
Collaboard is a state-of-the-art GDPR compliant software solution for online whiteboards. It belongs to a 40-year-old privately-owned Swiss company called IBV Informatik Beratungs und Vertriebs AG. IBV was a security software specialist for more than two decades and ensured data security e.g. for financial institutions as well as insurance and pharma companies. We have a local team in Germany and Switzerland with a personal contact for you.
With Collaboard you can host your data in the MS Azure Europe or Switzerland cloud. Otherwise, you can self-host your data on-premises or in your cloud. As a fully European company, you don't need to worry about the recent developments concerning Privacy Shield and Schrems II. If you need further information, then please contact us.
More advantages of using Collaboard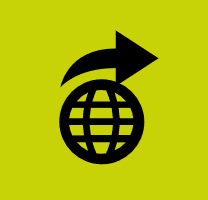 SSO
Integrates with your user directory
Integrate your existing user directories with our SSO SAML and oAuth2 integration.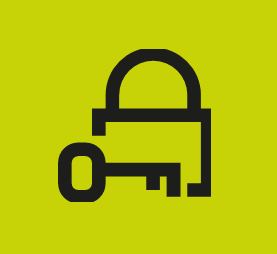 Security
Compliance and encryption assured
All security and compliance requirements including API, database, file system and user security are met. Encryption in transfer with high-grade TLS and multi-layered with 256-bit AES.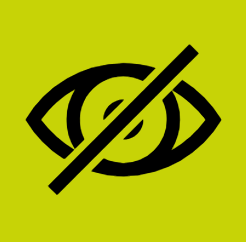 Unobserved
Tracking disabled within the App
Collaboard offers one option where tracking of the user behavior within the app is completely disabled so no user behavior information is transferred.
Data Privacy (GDPR)
The software of Collaboard fulfills all necessary GDPR-requirements. The data center where Collaboard is hosted is ISO270001 and SOC2Typ2 certified.
For customers with very high-security requirements and data privacy regulations, we provide a unique version of Collaboard which is hosted in a Swiss data center.
The data protection team of the technical university of Berlin played a decisive role during the development and ensured the implementation of all GDPR regulations. This means:
All data is processed exclusively in the EU and Switzerland

Tracking features are turned off in Collaboard Swiss version
High-security data hosting and protection
Host your data where you feel that they are secure. Data can be stored in MS Azure Europe (Netherlands), in MS Azure Switzerland, on-premises, or in your cloud.
If you chose to host your data in Collaboard cloud, we can guarantee you that no information will be sent outside of Europe. This was checked and approved by the data protection team of the technical university of Berlin.
Collaboard is a highly secure solution for maximum data protection. The confidentiality and integrity of your files are protected in transit and at rest. We hold on to existing industry standards and encrypt data in transfer with high-grade TLS and multi-layered encryption and at rest with 256-bit AES. Encryption keys are securely stored in separate locations. Dependent on the environment you can bring your own key.
If you need very detailed technical information about how Collaboard addresses all security aspects, then please contact us. We can provide you with an in-depth document.
Self-hosting / On-premise
Collaboard offers you the possibility to host your data where you want. You can run Collaboard on-premises or in your cloud, we are very flexible. You can host your data in the location of your choice:
On-Premises -

Run Collaboard in your own datacenter in any location of your choice using containers.

Microsoft Azure Cloud -

Run Collaboard in the Azure tenant and location of your choice, including

AzureGov

(in the US).

Amazon Web Services -

Run Collaboard in the Amazon Web Service of your choice, including

AmazonGov

(in the US).
As you can see we are offering AzureGov and AmazonGov in the US, e.g. for our aerospace and defense, and public sector customers.
You can find more information about the self-hosting here.
We accompany you in the process and offer you state-of-the-art technology for installation with automated updates and little effort on your side. Contact us to talk about your project in detail.

Considerations when rolling out an online whiteboard
Implementing a new online tool in a company or public institution is always a big decision. Our webcast addresses many strategic questions management and IT need to consider when selecting an online whiteboard application for their company such as
Who will use the online whiteboard?

Which use cases does the online whiteboard support?

How many licenses do we need?

Where are the data stored the user upload to the online whiteboard?

Do we need to restrict the data uploaded or entered? What about confidential data, data of our clients?

How secure is the solution we are going to use?
You can read in our customer success story, how Steffen Scheid, Project Manager Global IT at ARRI, evaluated and implemented Collaboard as a strategic online whiteboard solution. One key selection criterion was data protection where Collaboard provided better support.
As there are even more use cases for online whiteboards than for physical ones, it is challenging to find the best-fit approach for your company about how to start with this new technology. Insights from an expert can support you in this situation.
Feature highlights of Collaboard
Here are some feature highlights of Collaboard. You can find the complete feature overview on the product page here.
Protect your board with a password
To protect your content in the most secure way, you can choose for every board you share a password and enforce people to identify themselves.
User permission management
You can manage the permission rights of your board participants. Following user, roles are available: owner, facilitator, editor, and viewer.
Share your project
You can share your project with others by sending them a link, a QR-Code or invite them via email. Decide for every user if she/he has viewer or editor rights.
Secure objects with locking
Lock any object on your board to prevent that these objects are accidentally moved by a participant during your online meetings or workshop.
Show user presence
You can activate the display of mouse pointers of single users or a group of users. Then you can see all mouse pointers with the corresponding name, picture, and color.
Reserved objects visible
Participants can work on one object without getting disturbed as it is then not accessible for others. Everybody sees the picture and name of the user.
Web
Apple iOS
Android
Windows 10
Digitale Whiteboards