Do you know this situation in a video conference (with MS Teams, Zoom, BigBlueButton, Jitsi Meet, ...) where students fade away and do not pay attention?
With an online whiteboard, you overcome this problem.
Move from classic frontal online teaching to creative and collaborative sessions.
Easy-to-use Interface
Access from all devices / operating systems
Online Teaching Tools
Real-time like in a classroom
GDPR compliant
Secure data hosting in Switzerland
Get free 14-Days EDU Trial
Create a mind map together
Insert note cards, text, and shapes, upload images, documents, videos, and connect them. Teachers and students can easily and creatively develop mind maps together on one board and in real-time.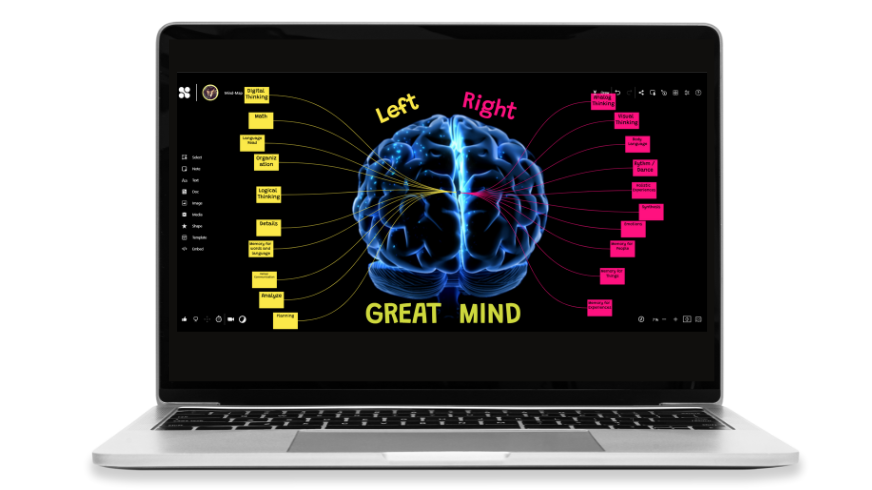 Drawing with your digital pen
Formulas, calculation paths, coordinate systems, drawings and much more can be easily created digitally if you have the corresponding hardware like Wacom, Microsoft Surface, Apple iPad, or any other pen-enabled device.
How do we want to teach in the future?
How can we impart knowledge to students digitally?
Together with ClassDojo, Kami, Pear Deck, Miro, Mural, Explain Everything, Limnu, and others we meet this challenge with smart solutions for remote teaching.
You can find more details about Collaboard for educational institutions here.
Practical example - Maths lesson with Collaboard
If you want to see Collaboard in action, then we recommend you the YouTube video of highschool math teacher, Justin Backeberg. He shows you the benefits of Collaboard together with his Wacom One pen display.
Feedback from Collaboard users
This is what our customers from the education sector say.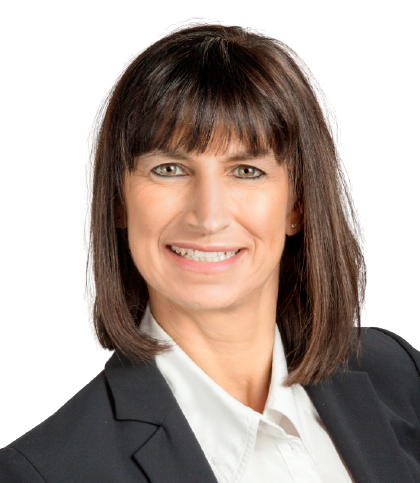 "As part of my lectures in a part-time study course at a technical university, I use Collaboard for real-time group work. The students are very happy to work with it and have confirmed to me that they appreciate the creative possibilities."
Gabriela Zimmermann – Geschäftsführerin, ipu fit for success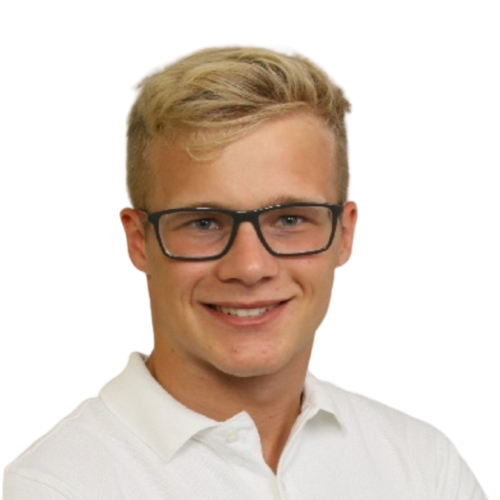 "I use Collaboard for the preparation of my learning content, for project work with other students and I use Collaboard for online presentations of my work."
Robin Pape, Study Business Informatics, FOM Düsseldorf
Most important functions of Collaboard
Collaboard is the software solution for education providers, colleges, universities, and private teachers. Here are some feature highlights of Collaboard. You can find the complete feature overview on the product page here.
Smooth digital Ink
You can draw using brushes, markers, pen, and pencil with your digital pen, e.g. from Microsoft, Wacom, and Apple. With this, analog handwriting is replaced.
Manage your documents
You can upload different types of documents such as .docx, .pptx, .xlsx and .pdf and browse them, extract singles pages and create separate elements.
Upload Image via Drag and Drop
Take a picture with your camera, search for images on web or simply drag and drop them on your board in JPG, PNG, TIFF or SVG format.
Videos directly on your board
Videos allows you to be concise and capture viewers' interest in the first few seconds.With Collaboard you can record videos directly from the whiteboard, upload videos from YouTube or from your computer.
All follow in the presentation mode
This is similar to a "Follow me" functionality. In presentation mode, all people on a board follow the actions of the presenter and his mouse pointer severs as a laser pointer.
Zoom call from your board
You can join your Zoom call directly from your board and have the Zoom call window right there. As a host, you need to set-up the meeting in Zoom before.
Secure objects with locking
Lock any object on your board to prevent that these objects are accidentally moved by a participant during your online meetings or workshop.
Invite guest users
You can invite guest users to your board. They don't need an account to access. You can decide if you give them view or edit permission and they are with just one click on your board.
Export board to image directly
You can export the whole board or a selection of it as a high-quality image (PNG-file). This makes sharing of outcome after a meeting or workshop very easy and fast.