Easier, faster, and more effective collaboration at Kunze Bühnen

Florian Kunze talks about his experience implementing the online whiteboard software from Collaboard in his digitalization workshops and lean meetings including sharing practical examples.

This much can already be revealed: he can't imagine working any more without it!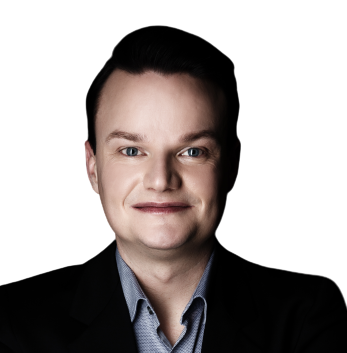 Florian Kunze
"In our company, even staunch supporters of paper-based presentations have realized that the use of an online whiteboard is more practical and makes much more sense."
Head of Strategy, Design & IT, Kunze Bühnen
Speaker + Business Profi
Switching to online whiteboard

Thank you Florian for taking the time to talk about your experience with the online whiteboard software Collaboard.

Since when have you been using Collaboard in your function as a speaker and as CIO/CDO of Kunze Bühnen?
I was able to discover Collaboard for myself for the first time in 2019 and have been actively using it since 2020, both in my consultations and workshops on the implementation of digitization and also at Kunze Bühnen in projects and jour-fix meetings, e.g. in the daily lean meeting.
What was the deciding factor for you to switch to online whiteboards?
With the solution, you can draw, mark and erase texts just like on a piece of paper. It can also be used to easily link elements such as sticky notes and cards with images, documents, and videos.
You work almost in an infinite space to create mind-maps, concepts, workflows, brainstorming sessions, etc., paperlessly. If you want to add something somewhere, it works easily and from anywhere in the team. I find that simply fantastic and makes working much easier.
In our company, even staunch supporters of paper-based presentations have realized that the use of an online whiteboard is more practical and makes much more sense.
Practical Example - Workshop

Can you tell us about a practical example where you used an online whiteboard at a workshop with participants who had no interaction with the technology before?

For my workshops "Digitalisierung GANZ KONKRET" in companies or seminars, I prepare an individual board for each participant. With this, he or she can develop the own digitalization strategy. Only the individual participant has access to this board.
On a second joint group board, we develop ideas and concrete implementation examples in the areas of digital transformation. Here, all participants have parallel access and can work together interactively on the topics.
What has been shown in practice is that after a short briefing the participants are very quickly able to operate the online whiteboard. Due to the simple application and visualized presentation, we make very fast progress in the workshops.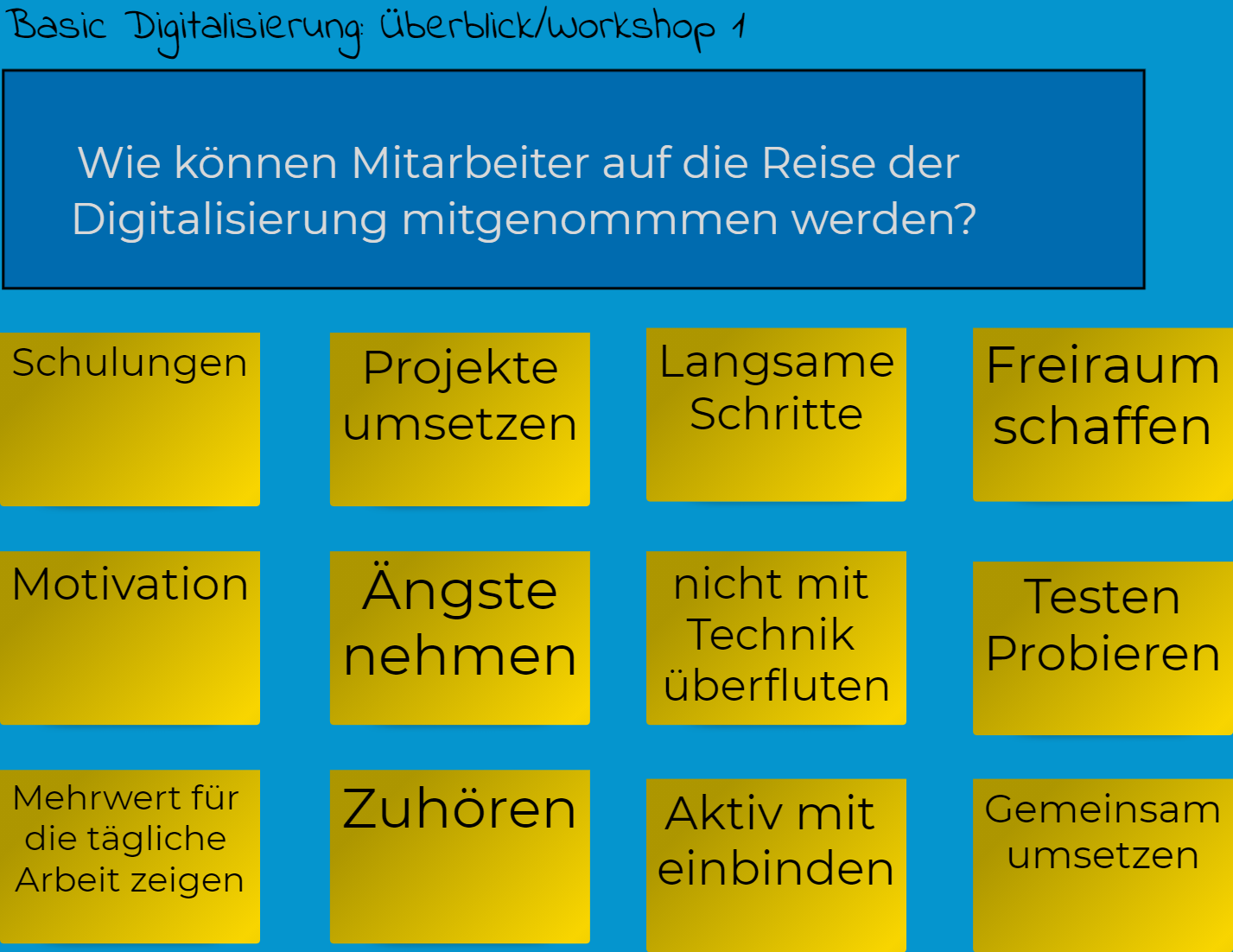 Challenges and Feedback

What were the biggest challenges for you as a workshop facilitator?

Many participants are used to working with flipcharts and cards and first need to be inspired to use an online whiteboard. At the same time, I need to come up with a clear yet flexible structure to design the workshops in a way that allows for interactive collaborative work. I then decided to build the boards as a story. And we work on this story-wrapped structure in the workshops.
What kind of feedback did you get from the workshop participants in this context?
Some participants are often skeptical at first, but that usually subsides after a few minutes of working together. Then the feedback is very positive because the participants realize how easy it is to work with this tool and what advantages it offers. Inserting links and videos is easy with Collaboard. This is not feasible on paper. This and other advantages are discovered by the participants usually very quickly and are then convinced of this practical application at the end.
Practical Example - Lean Meeting

As CIO/CDO of Kunze Bühnen, how do you use Collaboard in the lean meetings?

It is important to us to work with our employees to reduce the eight types of waste, such as overproduction, transportation, inventory, waiting times, etc. Every morning, we take 15 minutes to answer the following questions as a team: What bothered you the day before? What is waste? How can we solve this?
And "lean" is not just about answering these questions, but also about using a tool to capture them effectively and sustainably. In the past, this was done on paper. Today, we use our "Shopfloor- Lean Board" in Collaboard. Each department has its own area and together we record important improvement points. In this way, we ensure that no "to-dos" are lost and that we work sustainably on the solution, optimization, or elimination. This saves us a lot of time.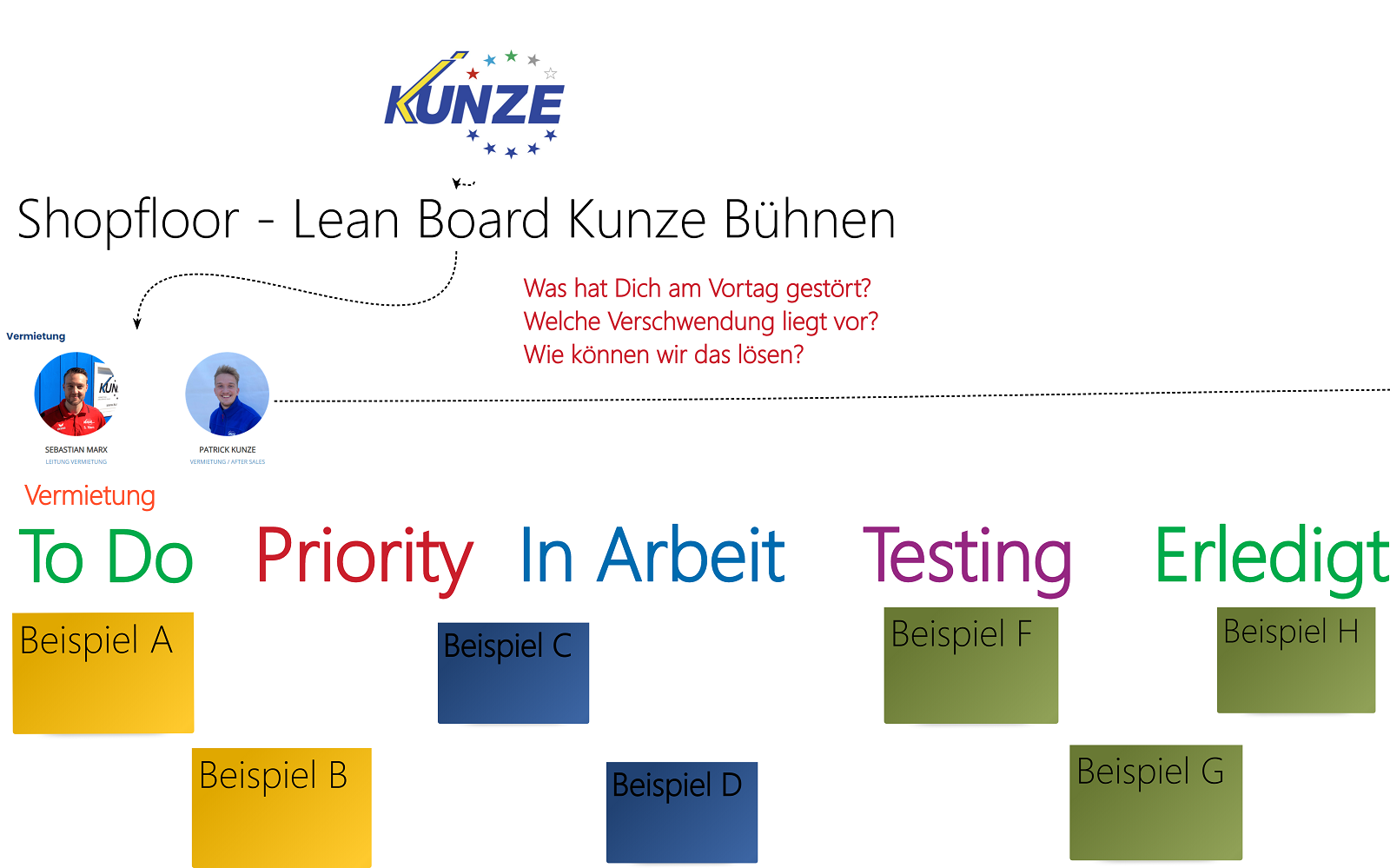 Data protection

The boards contain company-internal, confidential data. How do you deal with the issue of data protection?

We comply with the requirements of the GDPR. The employees are trained and know how to handle confidential information.
Only employees who are authorized to do so have access to the online whiteboards. We regulate this via the access authorizations in Collaboard. We also define which employees are allowed to "view" or also to "edit".
Changes by using Collaboard

How has virtual collaboration with Collaboard changed for you?
Collaboration is much easier, more effective, and faster. I couldn't imagine my workshops and team meetings in the company without an online whiteboard.
In times of online meetings, the tool supports me to work on my topics with the participants. Above all, I can always pick up exactly where we left off last time. This makes working together so efficient, even after a break.
Kunze Bühnen
The company Kunze Bühnen has already proven more than 30 years of experience, know-how, and innovation in the field of height access. In addition to working platforms of all kinds, mini cranes and glass suction devices are also among the products of the internationally active company from the south of Bavaria. The focus is on providing individual customer solutions including all relevant services for access and height activities.
Florian Kunze is an expert in digitalization, motivation, and networking. As a speaker and business professional, he has given over 400 talks, lectures, and workshops. As a consultant, he provides companies with concrete support for digitization.
In addition, as Head of Strategy, Design & IT (CIO/CDO), as well as a member of the Executive Board, Florian Kunze continues to implement the corporate and digitalization strategy in the family-owned company Kunze Bühnen, and is responsible for employee development.