Great ideas work
better together.
Sketch your projects and your dreams on an unlimited canvas.
Collaborate with your team like never before.
What do great minds
do with Collaboard?
Don't put limits to your ideas: you have all the space you want to take notes, make freehand sketches or share design alternatives. An online whiteboard without limits, for a barrier-free collaboration.
Thanks to Collaboard you can upload different types of documents such as .docx, .pptx, .xlsx and .pdf. Then, you can easily browse them on your online whiteboard, extract singles pages and create separate elements. You have the complete control on your project!
You can use Collaboard from multiple devices and collaborate in real time. Easily invite members of your team to collaborate with you. Use images, notes and digital objects on the online whiteboard to make projects more interesting and attractive.
Draw with the tool that you love, choose the shapes that you like and type as you have never done before. Less paper, more trees and updated files available anytime and anywhere, for all your team. You can draw using brushes, markers and pencils simply using one digital pen.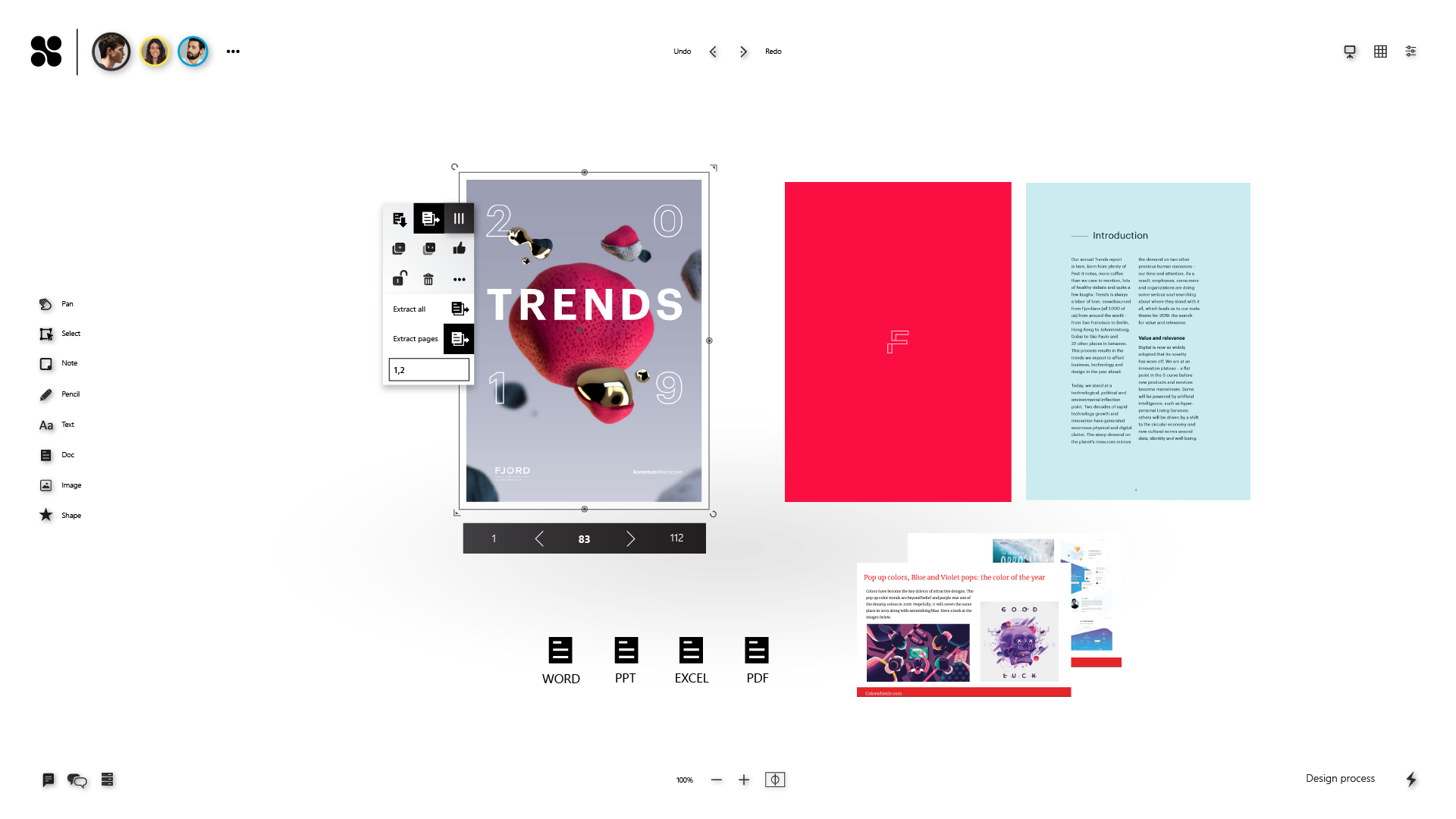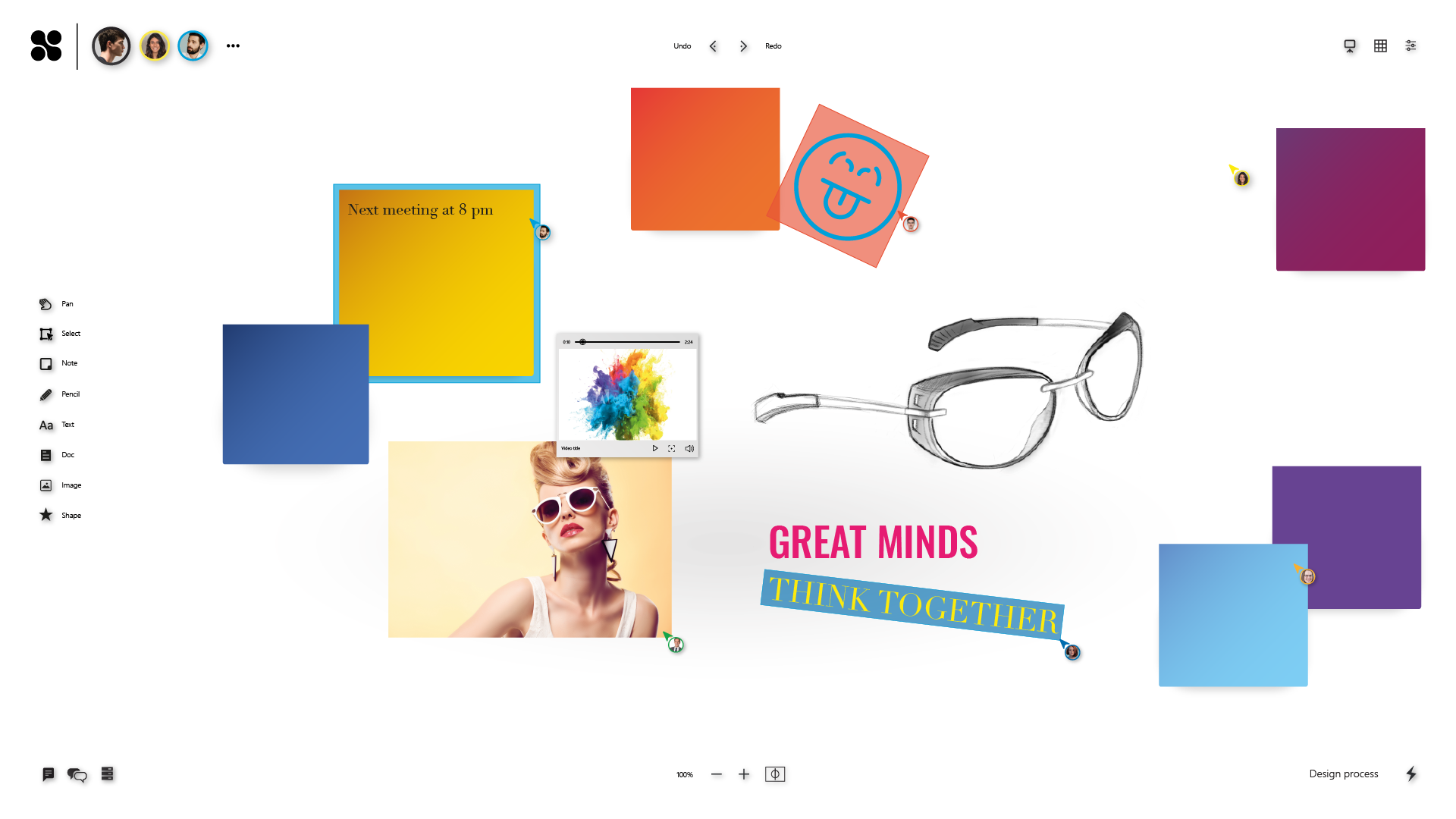 A great vision connect the team, quickly.
Imagine a new way of thinking.
Imagine people from all over the world collaborating on the same idea, on the same platform. Where everyone contributes and creates value.
Our mission with Collaboard is to connect all the great talents around the world on an online whiteboard. We want you to use Collaboard to be creative and work on your project and create new innovations.
Online Whiteboards for education
Online whiteboards in the education sector support teachers and students in learning and teaching digitally.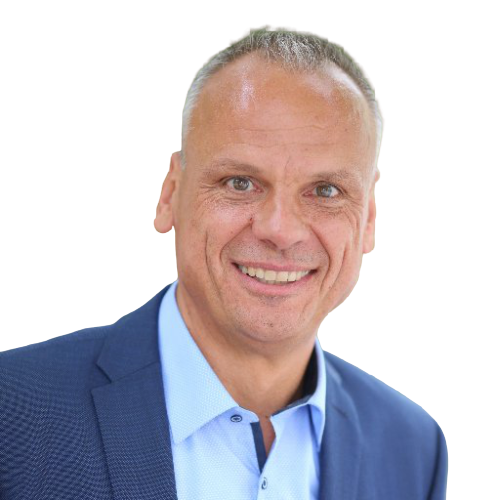 "I am proud to say, that T-Systems is the first partner with an OEM version of CollaBoard, named "Teamwork Revolution". We love to use it internally for real-time collaboration with more than 11'000 employees.
Teamwork Revolution brings exactly the energy into our system, that we need to master the digitization journey together. Not only has it changed our national and international meeting culture, but also keeps transforming our way of working on a daily basis. We are never going to go back!"
Thomas Novotny, CTO Innovation / New Business, T-Systems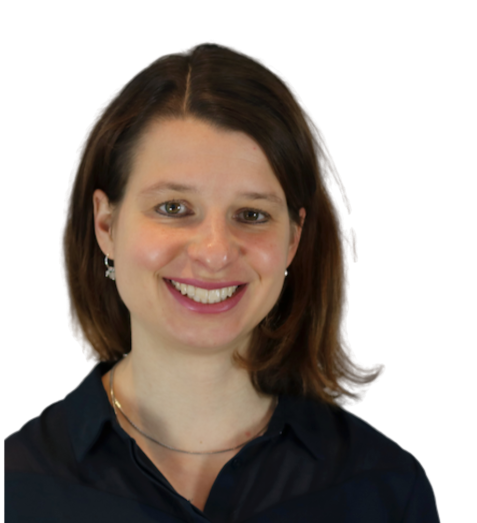 "I use Collaboard for my Chatbot workshops and for my teaching at various colleges. With Collaboard I can conduct my workshops completely independent of location. It is impressive how my Chatbot Canvas can be used on the digital whiteboard in a team and how quickly good results can be achieved. The participants feel integrated at all times and can work directly. With my students I design lectures completely interactive, so that it never gets boring. Everything in Collaboard."
Sophie Hundertmark, Founder ai-zurich
Enterprise
grade security
Collaboard is a high secure solution offering data hosting in Switzerland, Germany and on-premise.
Inhouse hosting
Collaboard can be hosted on your on-premise environment where you have full data control
Azure hosting
Benefit from the secruity features of the Microsoft Azure Cloud
Enterprise level encryption
All your secrets in CollaBoard are encrypted and stored securely
Collaboard works on any device
With the online whiteboard Collaboard, the exchange of ideas goes beyond the limits of a meeting room, a phone call or a whiteboard. We created an optimized user interface for any device.
Web
Apple iOS
Android
Windows 10
Interactive Displays